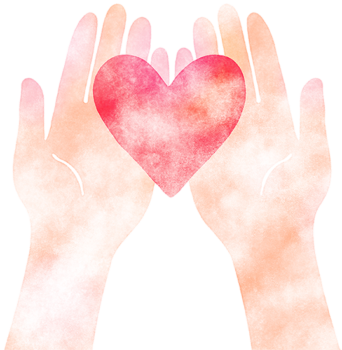 Strengthen Your Emotional Immunity
Anxiety, guilt, sadness, self-doubt, frustration, anger … Whatever it is, you are capable of feeling all your emotions without freaking out or overreacting to them.
Science-Backed Solutions
The app content is based on neuroscience evidence and research-backed approaches such as Cognitive Behavioral Therapy, Dialectical Behavior Therapy, Positive Psychology, and Acceptance & Commitment Therapy.
Stay in Contact with Your Feelings
Myselfland is a safe and warm space to explore your thoughts and feelings. Uncover and address the messages your emotions are trying to tell you and master self-regulation skills.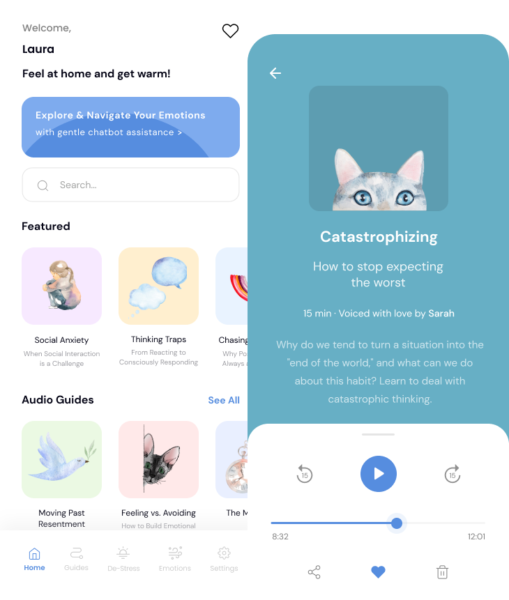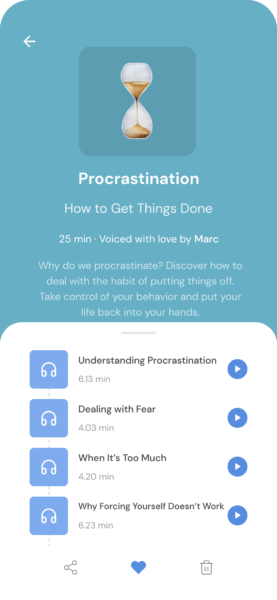 Insightful and practical podcasts that offer a helpful perspective and strategies on various emotional well-being issues including anxiety, stress, challenging emotions, productivity, happiness, self-esteem, relationships, and more. 
Easy-to-use yet powerful self-help tools to cope with stress, anxiety, and overwhelming emotions. These techniques include grounding and relaxation exercises, breathwork, mindfulness and somatic practices, imaginary exercises, and other methods from empirically-supported treatments.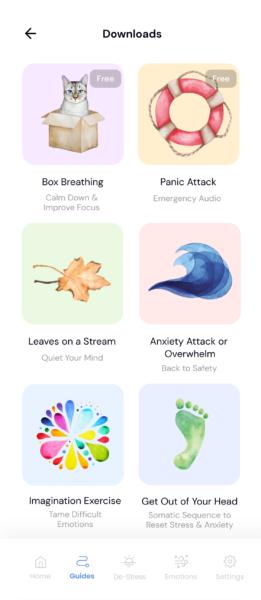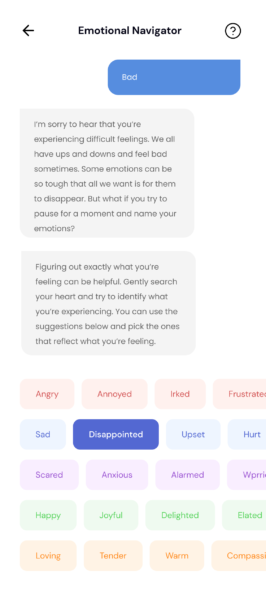 A chatbot designed to help you better understand and process your emotions. It will gently accompany you as you observe your feelings, explore your thoughts and the needs behind them, and choose the best ways to resolve your emotions. 
Your Companion on the Journey to Feeling Better
Go at your own pace. Follow your unique way. In Myselfland you can be yourself, with all your fears, flaws, inner struggles, needs, and dreams. Here you can always find warm support, helpful advice, and inspiration.